CUSTOM FRAMING TECHNIQUES
Your PICTURE FRAMING options are endless!
Custom projects call for creative minds, steady hands, and special tools. We have all three, with over 100 years combined experience.
Do you have something unique you would like to display?
We love a challenge and would like to meet you and hear about your project.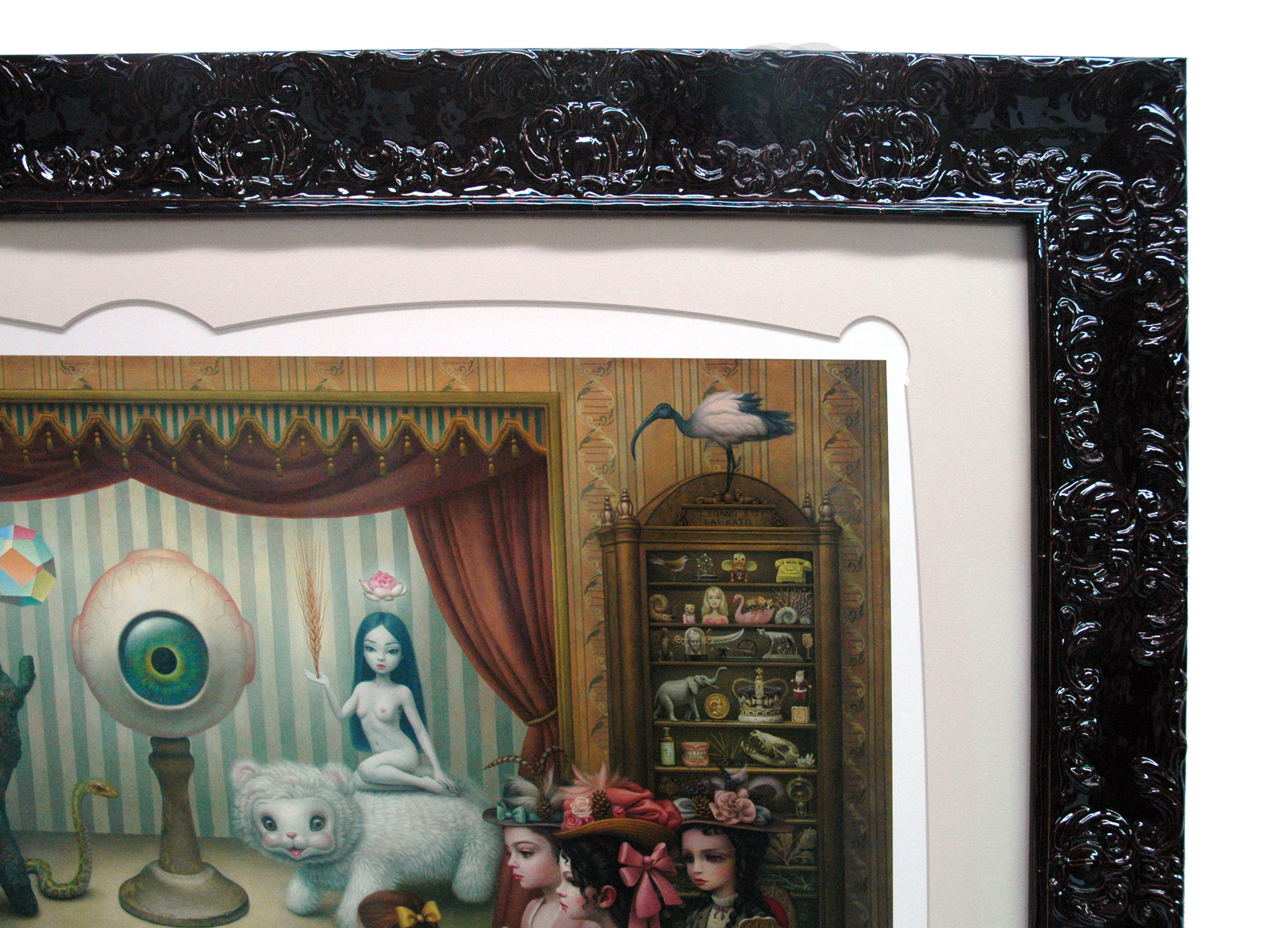 Our computerized mat cutter can cut any decorative corner, shape, or even text into a mat to add even more distinction into your special piece.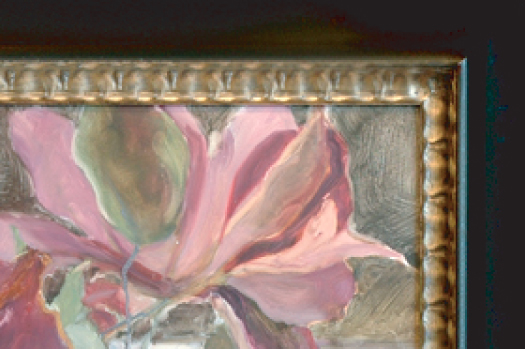 Stacking combines two or more mouldings to create a single frame, adding dimension to framed work. A stacked moulding frame adds richness to paintings, large-scale pieces in particular.
Decorate your table, shelf, desk or mantelpiece with a cherished picture or artwork. Add an easelback to transform any frame into a tabletop gem.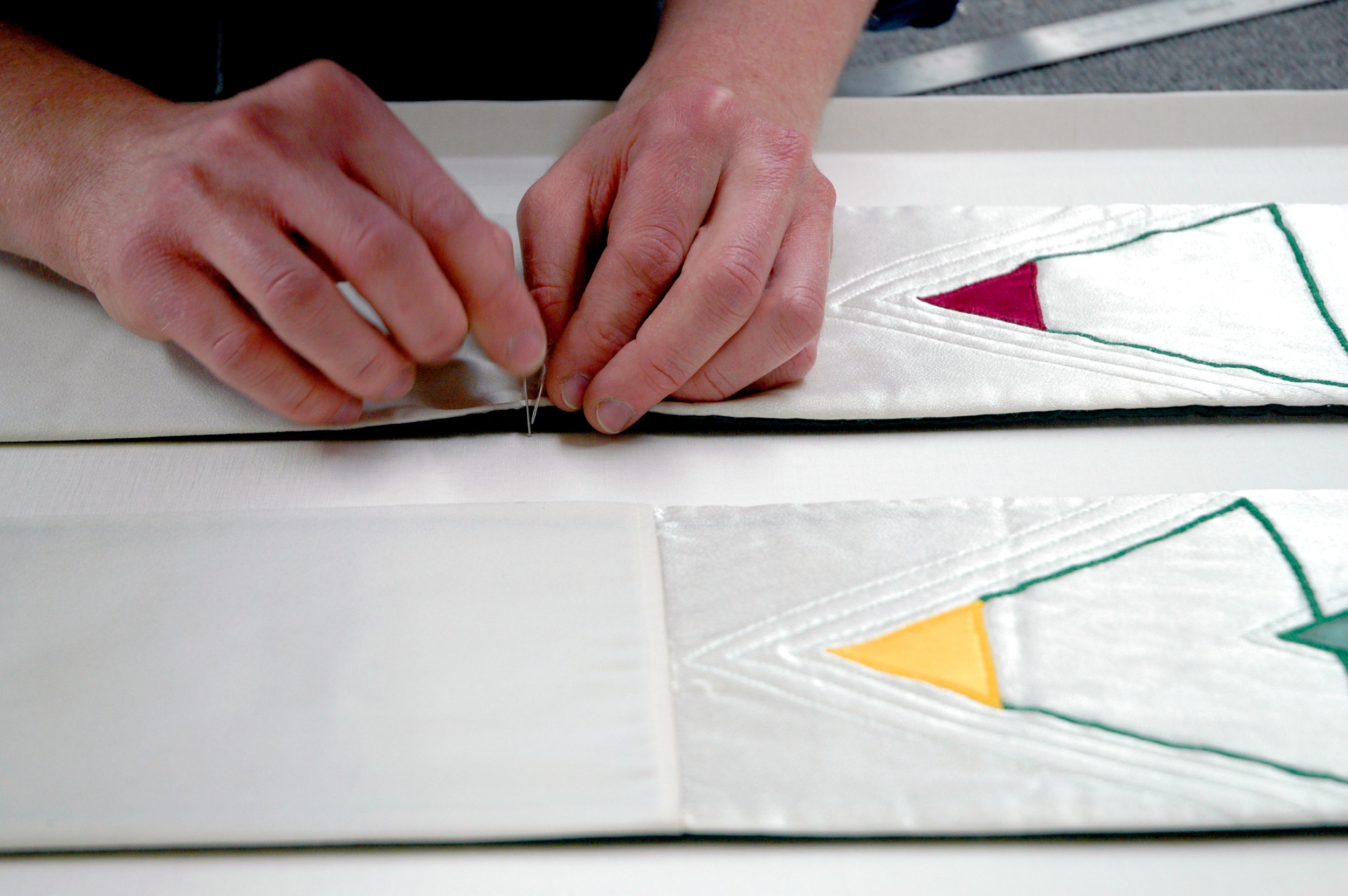 Framing a family member's baby clothes, jersey, or your grandmother's favorite shawl is a perfect way to preserve and protect your treasured items and enjoy them at the same time!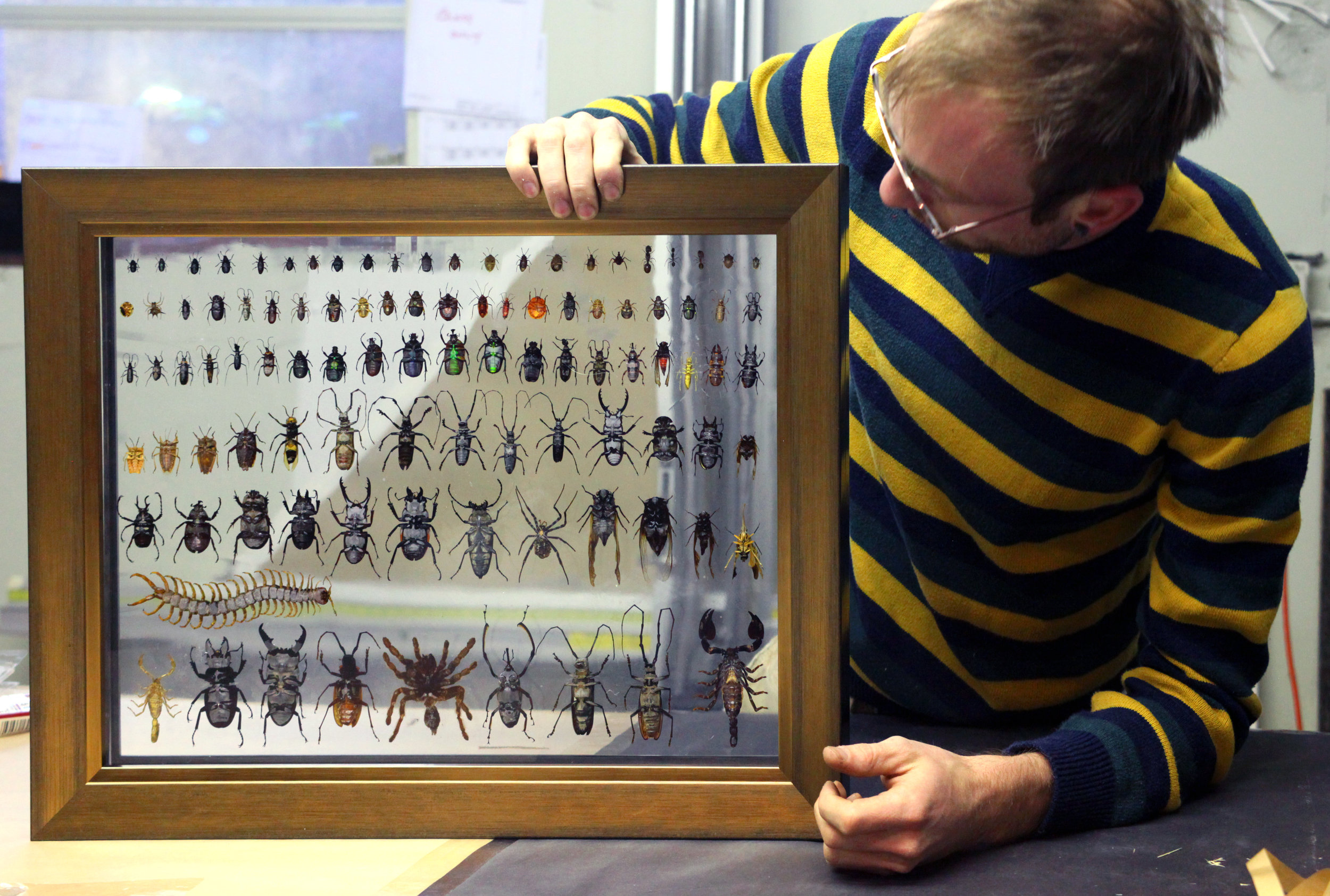 A glass sandwich is the ideal way to display both sides of your piece at once. Glass sandwiches are also great for hanging on the wall, achieving a floating effect and using the color of your wall as part of your presentation.
A fabric-wrapped mat adds color, texture, and elegance. Pick from our extensive collection of colors and textures or bring in your own!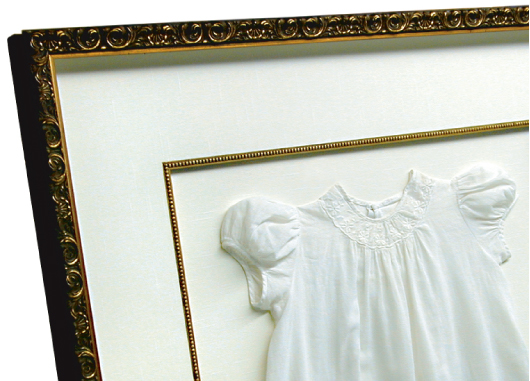 A fillet is a thinner piece of frame moulding which can be stacked with a frame or line the opening of a matboard. A fillet will add a space, separation, or a decorative element to any framing project.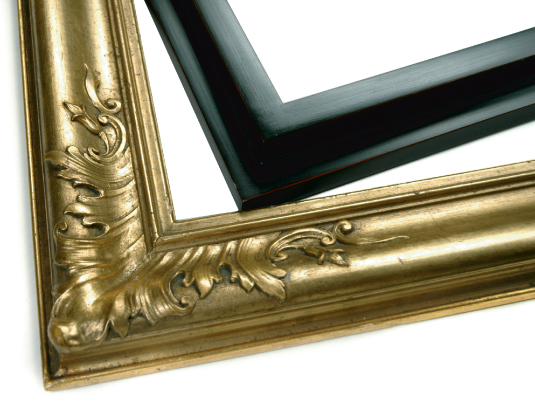 These frames are custom-made to have seamless corners, ranging from perfectly smooth to beautifully carved. Finished-corner frames are completely hand-made to any specification.
FLOATED AND RAISED ARTWORK
Have an old book with fond memories tied to it? Float one or several of it's pages in a frame to showcase their antique, imperfect and weathered edges. Floating and raising gives your piece an uninhibited feel. It creates depth, accentuates the edges and makes your artwork pop.
A French line is a traditional style of matting which includes hand-painted line around the edge of a mat window. Powder can also be used to slightly darken or lighten the mat on the inside of the French line.
FUNCTIONAL BOARDS: CORK, MAGNETIC, CHALK OR FABRIC TACK
Functional boards keep a home, office, or workplace organized. Keep your important notes and appointments on a board custom-made to fit any type of decor. Over 1,000 frames to choose from!
A liner is fabric-covered moulding which offers a decorative alternative to matting and is ideal for pieces without glass.
Add flare to your framing using handmade marbled paper. A thin ornate line dresses up delicate pieces wich as botanical prints, while a thicker band gives an increased feel of importance or formality.
A mirror can add a sense of depth to any room by visually expanding the space.
With over 1,000 different frame choices, we can create the perfect mirror in any size, from a small bathroom mirror to a 7-foot dressing mirror.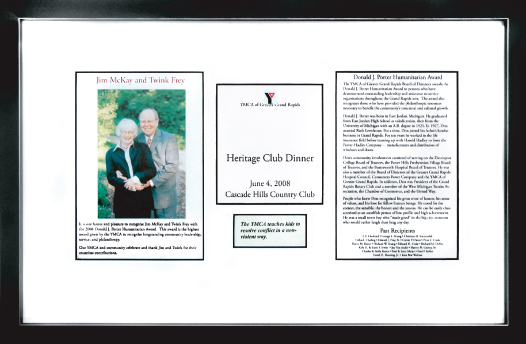 Display pictures, documents, invitations, or even valued objects neatly, all within one frame. Multiple-window mats are the perfect way to document an event or memory.
OVERSIZED AND SPECIALIZED MOUNTING
Framing something 15 feet long? No problem! Your biggest challenges bring out our best ideas.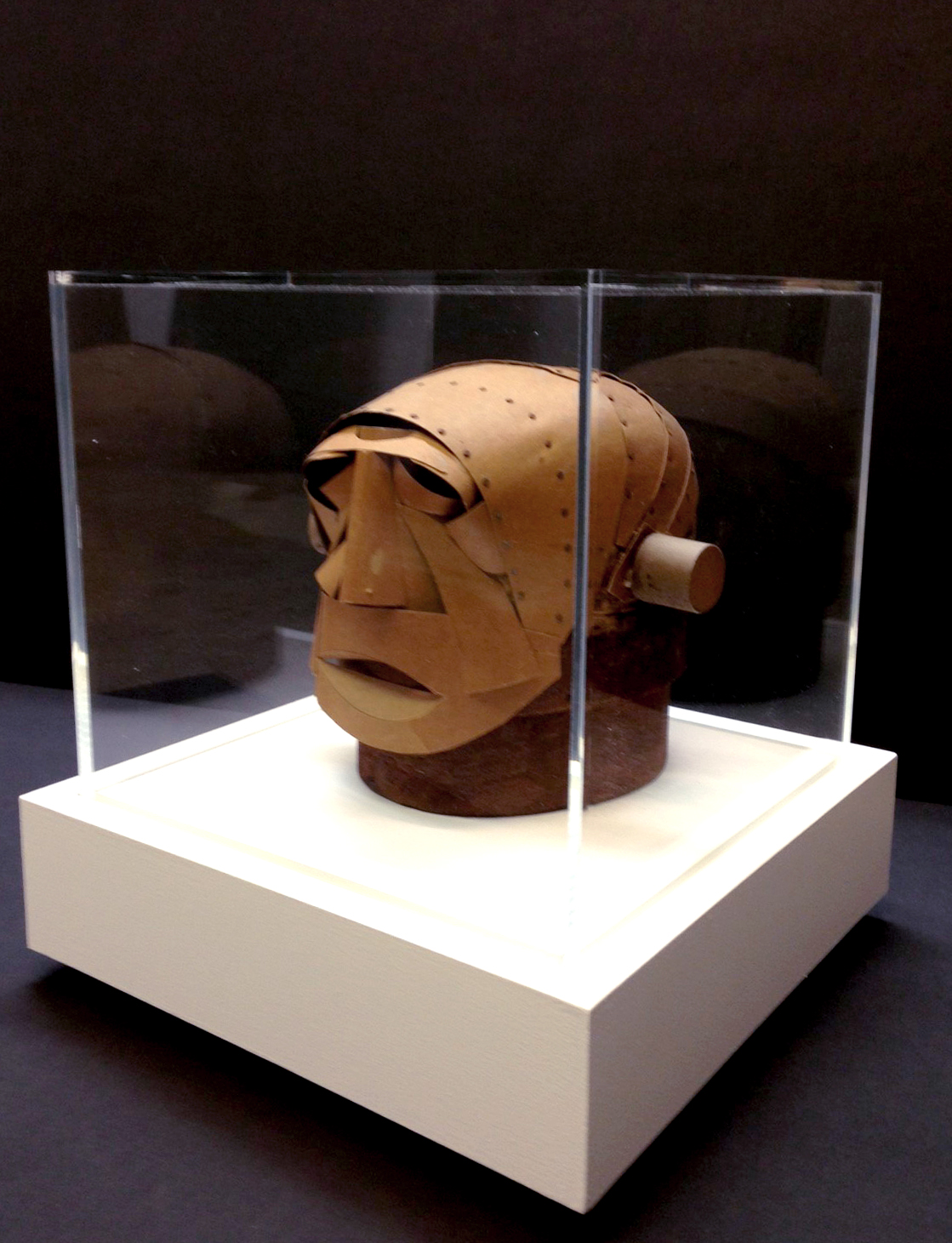 A plexiglass box is a clear acrylic covering that encases a three dimensional piece. Plexiglass boxes are ideal for protecting and displaying objects whether on a wall or table.
A raised mat adds depth and interest to your finished piece and compliments floated photos or artwork.
Security hanging requires a special key to remove the piece from the wall and is ideal for public buildings, tight spaces, and kid-friendly areas.
A shadowbox is a framed box that usually has a glass front. They are used for displaying and protecting valued items. Photos, golf balls and score cards, antiques, ceremonial programs, sports jerseys, books, collectibles, or any other item may be put into a shadowbox.