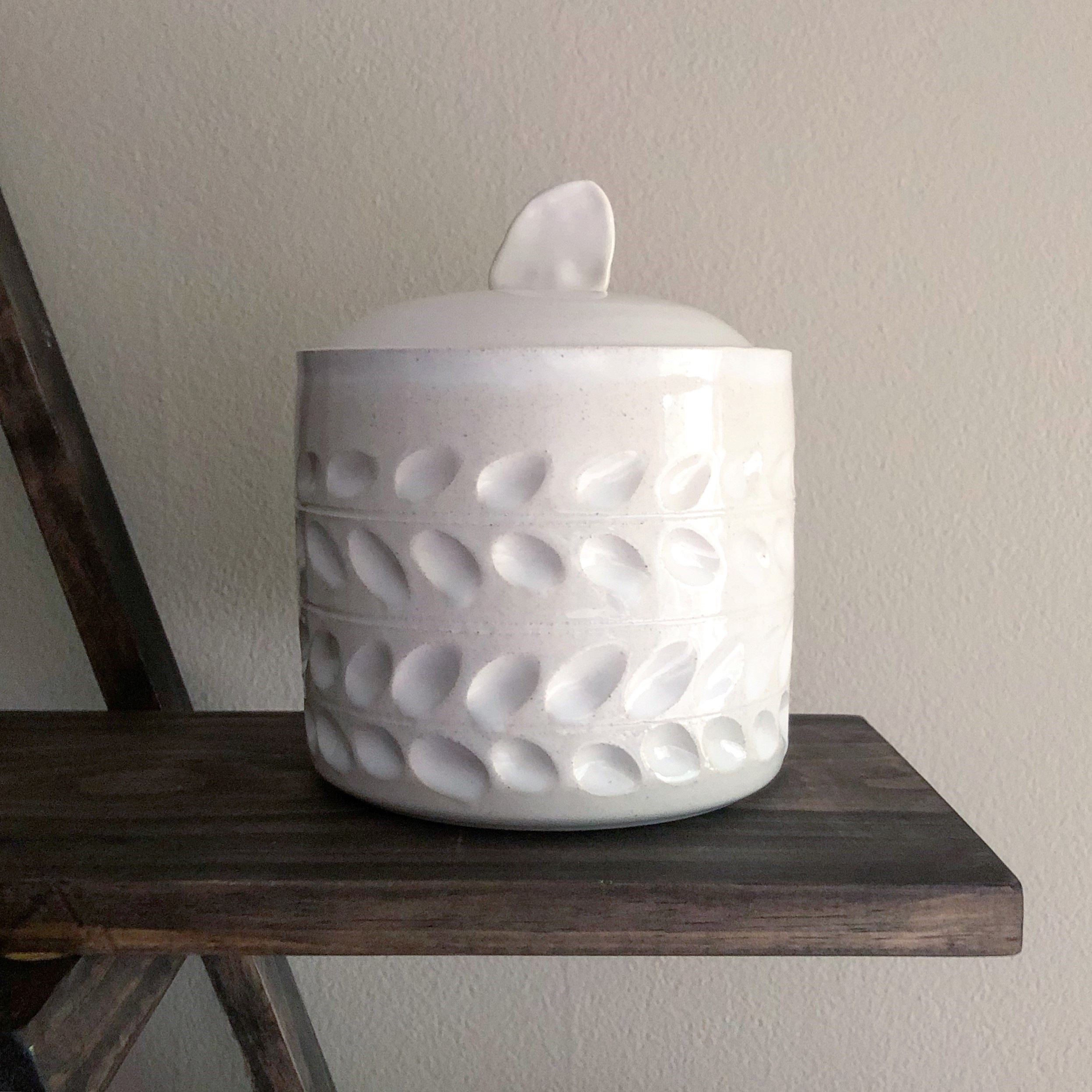 I fell in love with the process of ceramics around 6 years ago while in college and I never looked back. The more I learned about ceramics the more I wanted to challenge myself in the medium. While completing an Associates in Fine Arts at Grand Rapids Community College I began a search for jobs that would keep my hands on clay and help to educate the community about ceramics. I have since worked various jobs that have taught me even more about the creative and technical side of clay while also sharing it with customers. I currently work both as an instructor at a local ceramics studio, sharing my knowledge with the Grand Rapids community, as well as an artist, still always challenging myself to try new things.
For me the balance between craft and art, functionality and beauty, has always been a focal point. Through clay body choice, manipulation of the clay, firing process and glaze application I work with my pieces to find a cohesive delivery of both beauty and functionality.
I am constantly inspired by the organic textures around me in nature. Some things in the natural world have clear patterns while others are seemingly random. I find beauty in both the structure and the chaos of nature and love finding ways to show that in my work. Using clay from the earth, being inspired by nature, and allowing people to bring a pieces of it into their home is such a beautiful process to me
*Images are a select sample of artists' gallery inventory. Want to see more works by this artist? Visit us or call to inquire.