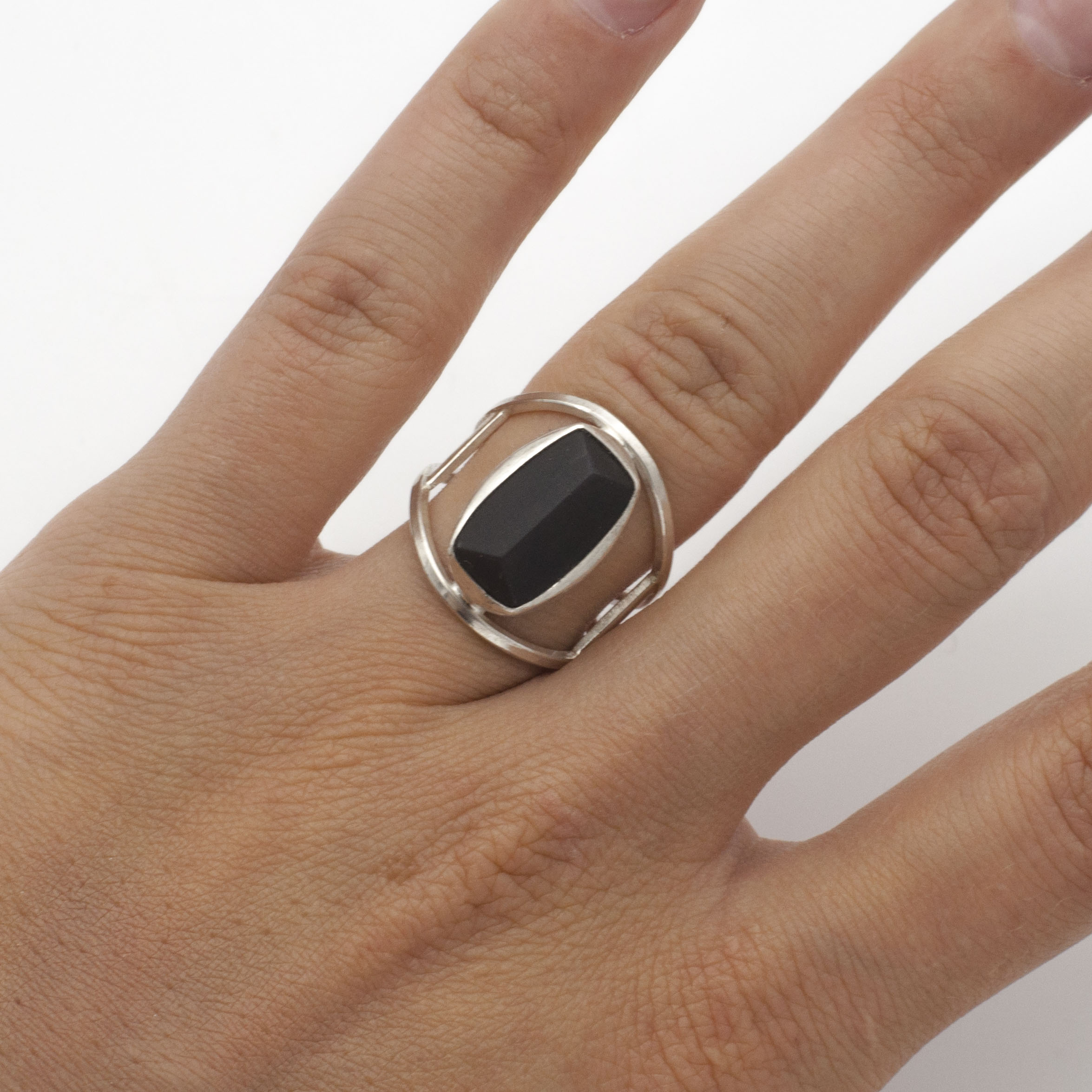 Hello, I'm Emma. I get to make jewelry for a living. I'm honored to be the maker behind items that are treasured and represent your personality. Jewelry making has been a formational journey for me that started in a dark time in my life and continues to evolve.
After losing my boyfriend in a car accident, my jewelry making classes turned into therapy. I was able to work through my grief and create as I navigated life without him. I poured myself into the work and fell in love with the techniques and processes of this important craft.
I studied both here and in Florence, Italy and graduated from Grand Valley in 2018 with a Bachelors of Fine Arts. My education was the perfect springboard into the world of jewelry. Now, I am completely immersed in metalsmithing; I work for two other local jewelry artists who are fellow entrepreneurs with dreams of working completely for myself one day.
I enjoy working with bold lines, angular organics, and fabricating dimensional geometrics to create modern elegance. I am passionate about jewelry that speaks to the soul of a person. Every single piece is handmade from my heart to yours. Whether it's a piece from my collection or bespoke work, I love challenging myself creatively.
When I'm not making jewelry, you can find me snuggling a cat, grabbing a craft brew, or spending time with my family and friends.
*Images are a select sample of artists' gallery inventory. Want to see more works by this artist? Visit us or call to inquire.