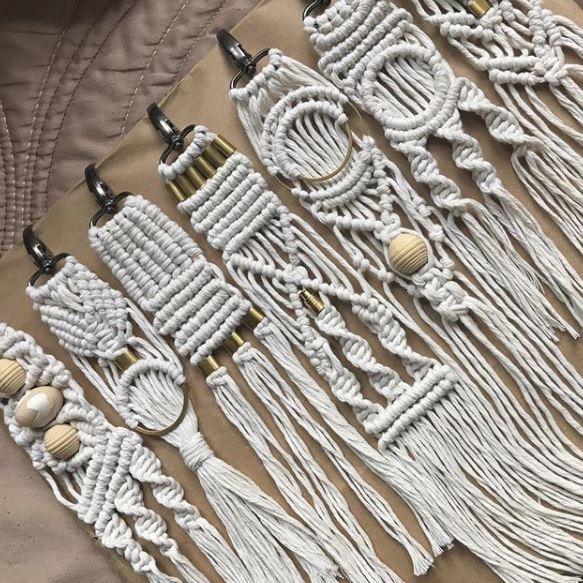 DANA ALBRECHT
SACRED FIBER Arts
Dana received her BFA from Kendall College of Art and Design in 2004 with an emphasis in Digital Media Illustration.

After a few years in fashion retail, she joined LaFontsee Galleries in 2006, and merged her real life retail experience with her degree in art, spearheading visual display, merchandising, buying, receiving, marketing, and executing all day to day tasks within the boutique. For 8 years, she drew portraits for gallery clientele, but was always seeking other ways to indulge her creative curiosities.

It was in fiber arts that she found sanctuary. One would think that the unlimited options of a blank canvas would represent freedom, but for her it was not the case. It was within the limitations of the materials and craft that she found the freedom to creatively invent an aesthetic that was decidedly her own. Naturally attracted to indigenous tribal art, the clean geometrics of modernism, and the inviting warmth of textiles, she hopes her pieces find a sacred spot in your home and heart, as their inception have created a sacred space in hers.
*Images are a select sample of artists' gallery inventory. Want to see more works by this artist? Visit us or call to inquire.